Digital Client Onboarding
KEY PAIN POINTS
No opportunity to onboard new clients remotely
High cost of live client interaction
Classical technologies do not constitute a way for digitally secure and user-friendly client onboarding and interaction
Previously, digital services were a way to attract more clients and save some money on office rent. Nowadays, it's part of your business sustainability. Identifying and onboarding new clients remotely has become key to increasing conversion rates and improving user experience. At the same time, it drastically reduces costs, boosts productivity, eliminates barriers, and waiting times.
With PayConfirm eKYC—combining biometrics, ID verification modules, and mobile digital signatures—the user onboarding process takes about 2 minutes. All that you need to do is just use your mobile app integrated with PayConfirm eKYC, input your phone number, email address, scan your ID, take a selfie, and a short video to pass the captcha. All this information will be analyzed in seconds with all the necessary security and local government database checks. After onboarding is successfully completed, your client will get access to your app and will be provided with a transaction confirmation solution—a mobile transaction authentication signature—PayConfirm. Your clients will be able to confirm any digital operation with just a tap on their smartphone screen. And all this is done remotely and automatically.
Biometric data stored securely on your side can be used for cases when there is a need to double-check a user's identity before proceeding with a digital transaction (e.g., a confirmation for a sizable transaction or an operation marked as potentially dangerous based on risk-scoring results).
AT A GLANCE
Onboarding turnaround time is as fast as 2 minutes
Reduced expenses—30% per year.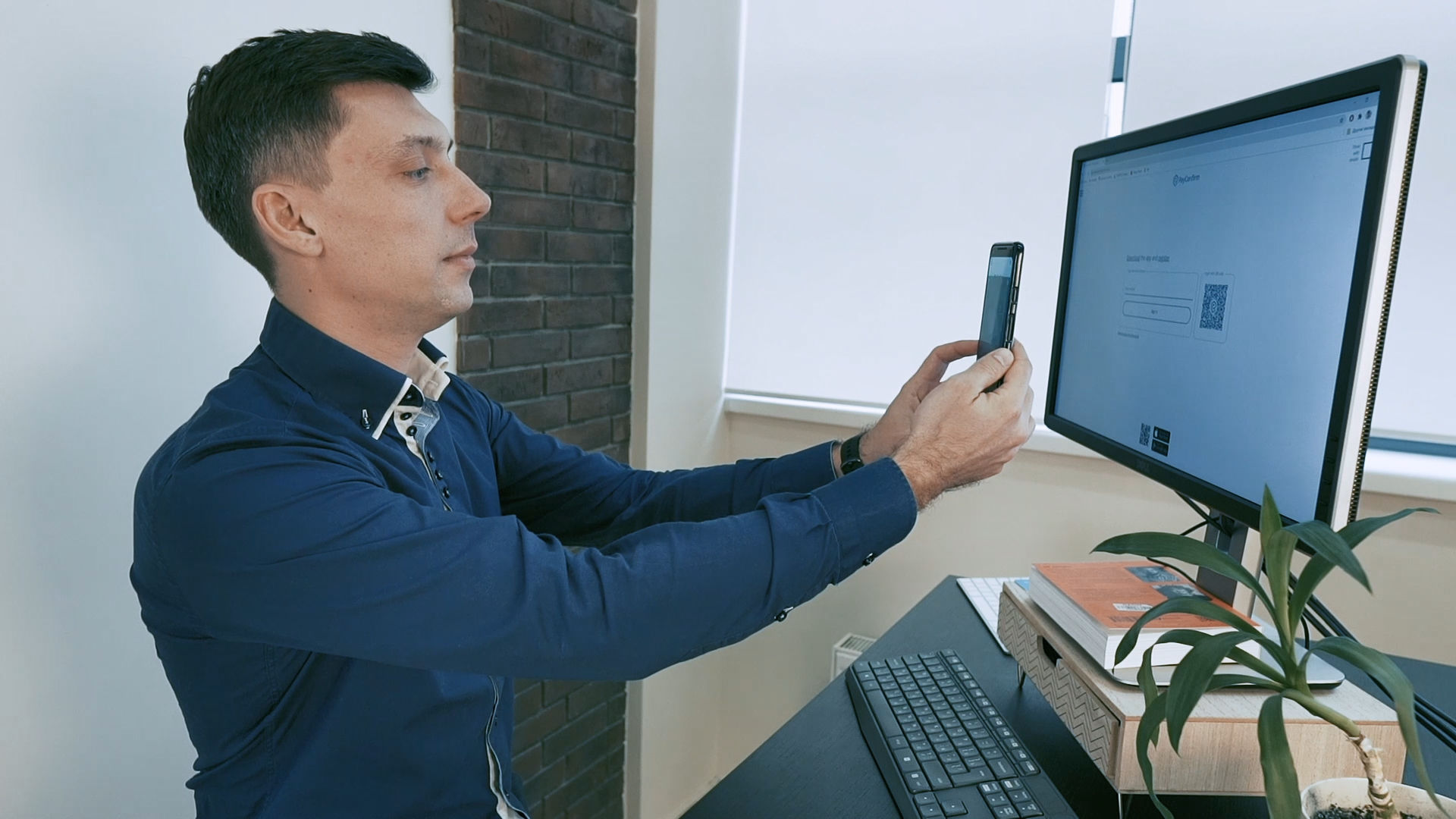 Secure
Trusted solution based on biometric and ID verification techniques
Digital signature in combination with biometric technologies make the whole digital interaction with a client legally compliant and secure
Simple
Up to 2 minutes for client onboarding
Easily verify your clients during high-risk operations
Mobile
Onboarding via a smartphone
Integrated into your mobile app or as a stand-alone solution
OUR CLIENTS' FEEDBACK
"1 013 558 clients opened banking accounts remotely in April of 2020, easily and securely—we could never expect that eKYC would help us onboard so many new clients during the early days of the pandemic".