PayConfirm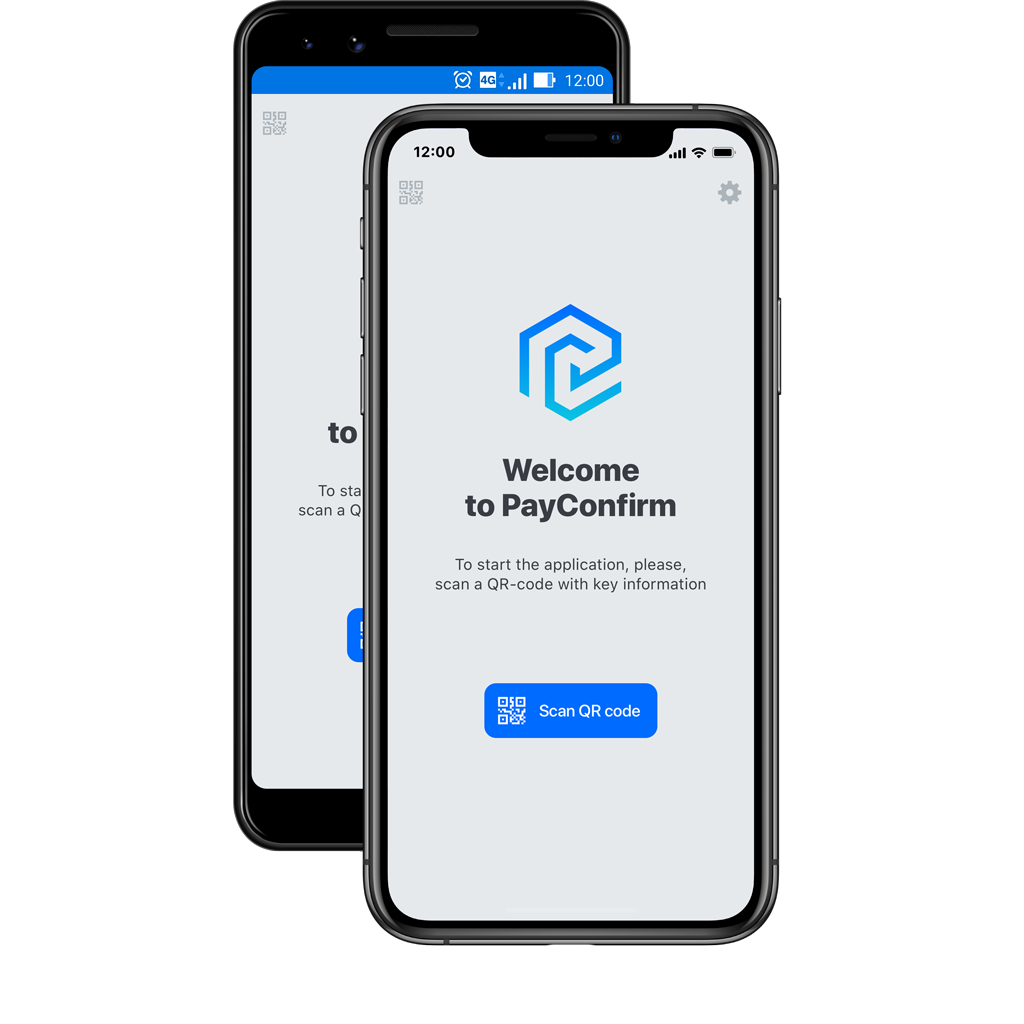 Mobile transaction authentication signature (mTAS) in a smartphone
PayConfirm is a software platform that performs mobile transaction authentication signature (mTAS) to authenticate or confirm any type of operations, including transactions or e-documents, on a mobile device.
Our solution provides clients with a high level of security and an easy way to protect their payments, generated via any digital channels, such as Internet banking, mobile banking, CNP operations, private banking.
No more scratch-cards, USB-tokens, OTP-generators or any other hardware solutions are needed. There is no dependency on mobile operator service and SMS delivery time.
Unlike OTP, mTAS created with PayConfirm is bound to the payment's details and user's smartphone. This solution offers protection from the most common security threats in digital banking such as SIM swap fraud, phishing, bank account details replacement and other security threats. Our technology is already successfully adopted and used by more than 60 banks worldwide.
KEY POINTS
CONFIRM ANY TYPES OF OPERATIONS:
No more codes retyping from SMS, PUSH notifications and OTP generators;
Trusted solution based on cryptography;
Real-time notification right in a smartphone.
KEY POINTS 2
SECURITY AND FRAUD PROTECTION:
Protection from phishing, social engineering, data switching;
Device scoring and anomalies detection;
SMS interception and SIM swap attack protection.
PAYCONFIRM security 2
mTAS is generated on the basis of four components: transaction details, generation time, device fingerprint and user's key;
Two independent communication channels are used to activate PayConfirm app in a user's smartphone;
The security key is generated in the user's smartphone and stored safely in the encrypted form.
PAYCONFIRM security 3
TRANSACTIONS NON-REPUDIATION:

User not just confirms payment details, but signs them digitally and will be informed about transaction status afterwards;
PayConfirm uses asymmetric cryptographic algorithms, thus, there is only the user who can generate a digital signature.