Retail Banking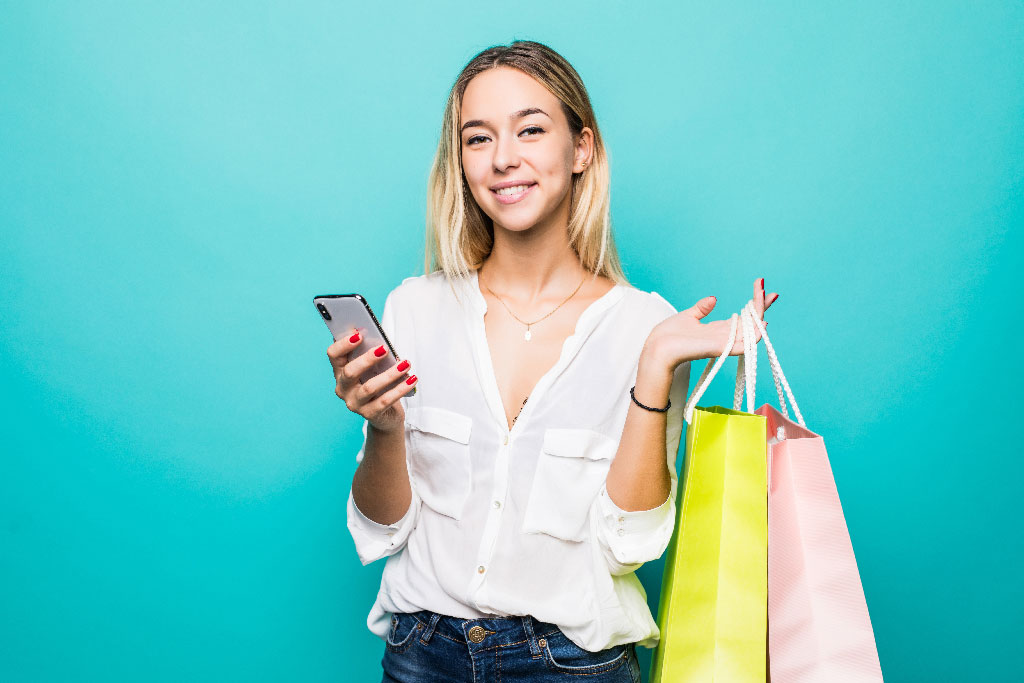 I want to …
improve user experience within digital channels
reduce fraud
attract more people into mobile channels
identify and onboard new clients digitally
KEY PAIN POINTS
To interact with a bank, clients (for the most part) visit a branch for onboarding or receiving new services
High levels of fraud that leads to financial and reputational loss
Complicated user experience with using static PINs and OTPs
Low client activity levels
While the world is going digital and affecting all areas of our life, it is of crucial significance to provide digital services to a bank's clients. On the way to becoming a business success in retail or consumer banking, there are quite a few criteria to be taken into consideration, such as the number of users and the level of their digital activity. The main target should be the simplicity of the onboarding process and applying for new financial products with minimum interaction via a branch or ATM, as well as an opportunity to confirm financial operations anytime and anywhere. The less time your clients spend in a branch or confirming operations, the happier they are.
A rapid shift of customer transactions and interactions to digital channels opens up a big potential for security and business risks. Existing approaches to the login process and money transfer confirmation—such as static PINs and passwords or SMS-based OTP—are complicated in terms of customer experience and absolutely not secure.
Improve User-Experience
One of the well-known formulas of successful consumer banking is as follows: the less you interact with your clients offline, the more they like you. This works for a busy megapolis and for rural areas because time is the most precious resource nowadays.
The first step to improve your client experience is digital onboarding, which does not require your clients to come to a branch and undergo a long process of filling paper forms. Based on the eKYC module on PayConfirm, you can onboard your clients via your mobile app, collect facial biometrics, and do ID verification automatically. Bank clients are requested to manually input a minimum of information, such as an email or phone number.
Another critical point of bank-client interaction is the process of operation confirmation, such as money transfer, online banking log-in, or interaction with an ATM. In each case, banks should care about financial security and the client's journey. Mainly, banks provide their clients with static PINs or request creating and remembering passwords. In line with security policies, clients are also requested to change their passwords regularly. This approach, as well as sending one-time-passwords (OTP) via SMS or push notifications is, in fact, neither secure nor user-friendly. Thus, clients are to keep in mind the password policy, the password itself, an ATM code, and even sometimes a secure word to interact with one bank.
With PayConfirm all these problems could be solved with one tap on a smartphone screen. It's very easy, delay-free, no messages or codes to retype, and works even offline or during limited connectivity.
Among a variety of use cases, services, and channels, only the right solutions (together with an omni-channel approach) will help you attract and retain more clients, provide them with more services, and even sign agreements without visiting a branch.
AT A GLANCE
Onboarding time is as fast as 2 minutes
No need for consumers to remember PINs or passwords
No dependency on SMS delivery, no delay, and no retyping codes
Transaction confirmation reduced by 3.5 times
Ability to interact with a branchless bank through digital agreements and applications
Reduce Fraud
While many banks do not see the need to reduce fraud seriously until a security incident, industry leaders have a clear view and reason why it is of crucial significance to pay attention to security. Good protection is not a nice benefit, it is a key to business sustainability in the financial sector, specifically in those markets where competition is high.
During this digital era, cybercriminals are smart enough to see that the weakest point in digital banking is actually the client. In this perspective, the critical point in the whole bank-client interaction is on the transaction confirmation layer where the necessity of using any multi-factor authentication instead of static PINs or passwords is more than obvious nowadays. All of the clients' money can be lost through a data breach. This will be enough to lose reputation and a big chunk of your clients. Nobody wants to keep their money in untrusted storage.
Many banks still use a 2FA solution, SMS OTP, or push notifications that are vulnerable to modern attacks. These codes generated on the bank's side and sent to the client can be easily intercepted through social engineering, SIM swap, or simply through vulnerabilities in the SS7 mobile protocol that was designed about half a century ago. Do you still want to protect your clients like this?
There is a better option. PayConfirm is based on asymmetric cryptography and can prove when and who confirmed a transaction, what were the transaction details, and what was the confirmation result. You can be certain of authorship and non-repudiation of every operation in your digital banking services.
In case you want to reasonably increase your security level, you also have an option to use a fraud detection module integrated into the solution or integrate PayConfirm with your anti-fraud system. An integration like this will help you implement an adaptive authentication approach towards your clients—the riskier operation they do, the more you ask them to confirm it via facial biometrics or a fingerprint. Around 70 parameters about your clients' devices accumulated on your side with PayConfirm will help you to get to know more about the potential risks of your clients. Make your clients' journey smooth and safe with PayConfirm!
AT A GLANCE
Fraud levels in mobile and online banking reduced by 70-75%
Strong client authentication based on asymmetric cryptography
Authorship and integrity controls on each digital transaction
No way for clients to tell fraudsters any codes
Change Static PINs and Passwords for any 2FA Solution
In case you have already been tasked to replace static PINs or passwords with any multi-factor authentication solution, you should definitely take a look at PayConfirm. Based on asymmetric cryptography, it combines robust security measures with the best user experience practices.
One of the key concerns of banks choosing a 2FA solution is that it may make the life of the end-user client more complicated. It was true for the outdated 2FA technologies, however, almost every bank used them to protect their clients.
Now, it's not necessary to choose between security and convenience. Combined with a mobile-centric and omni-channel approach—a client's smartphone with a banking app integrated with PayConfirm can be used to confirm operations in any channel—shifts towards a new generation of 2FA solutions making your customers' journey more pleasant and desirable.
Even if you don't have your own mobile app at the moment, you can still use PayConfirm as a standalone app branded for your preferences. This could be a good opportunity for you to check how active your clients can be in a mobile space.
AT A GLANCE
Can be integrated with a banking app or as a standalone solution
Omni-channel and mobile-centric approach
No need to choose between security and good user experience.
Attract More People Into Mobile Channels
In case you have developed web services and face the critical task of attracting more clients into your new mobile channel, PayConfirm could help. Being part of a mobile-centric and omni-channel approach, PayConfirm allows confirming operations generated in any channel: mobile, internet banking, ATMs, etc. In any case, the client receives a request to confirm their operation right in the bank's mobile app. Thus, using PayConfirm is not only a trusted and user-friendly authentication solution but also a good option to inspire your clients to start using your mobile services. And they will be robustly protected while doing so.
AT A GLANCE
Increases the number of mobile users
Identify and Onboard New Clients digitally
The first step to improve your client experience is digital onboarding which does not require your clients to visit a branch and undergo a long process of filling paper forms. With PayConfirm eKYC the user onboarding process takes about 2 minutes. All you need is to just use your mobile app with PayConfirm eKYC, input a phone number, email address, scan your ID, take a selfie, and a short video to pass the captcha.
Information from the ID card will be verified by the system and analyzed with the help of modern technologies that are widely used in airport ID verification solutions around the world. The core technology (based on artificial intelligence) helps identify fake documents and also compares the document with facial verification and captcha results.
Based on pandemic lockdown cases, digital onboarding may reasonably help increase the number of users in a short period of time and create more mobile users in particular due to all the onboarding operations being performed via a mobile device.
Biometric data is stored securely on the bank's side and can be used for cases when there is a need for additional verification before proceeding with a digital transaction: changing a phone, confirmation of a sizable transaction, or operations marked as potentially dangerous based on risk-scoring results.
AT A GLANCE
Onboarding time is as fast as 2 minutes
Significant increase of client numbers within a short period of time
Reduced expenses