Watch out! That SMS to update your bank details in UAE might be fake
Posted on 30.01.2019 at 15:27
Don't respond to SMSes purportedly sent by your bank, 'warning' that your card would be blocked if you don't update your details, including debit card number and pin code. It is a trick to empty out cash from your account, the Sharjah Police have warned.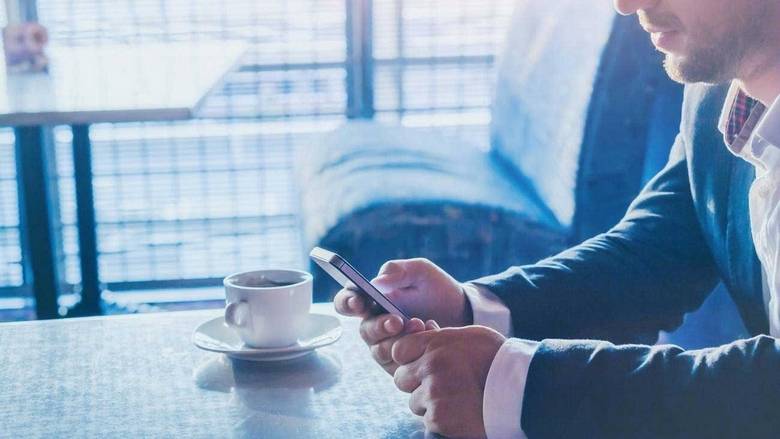 Scammers are on the prowl and targeting many gullible bank customers by sending them such fraudulent messages to trap them.
The rampant fraud has prompted the Sharjah Police to launch an intensified investigation, with the criminal investigation department and cybercrime and electronic frauds department teaming up to crack down on the proliferating gangs.
Оfficial statistics
A top Sharjah Police official said that the action came in the wake of a large number of complaints lodged at various police stations. "Unfortunately, some of the bank clients lost huge amounts after the conmen used the details to purchase from online stores and indulged in other kinds of unauthorised transactions," he said.
Two of the victims responded to the text message which claimed that their debit card could be blocked for not updating information. They immediately called the number 0544529893. An Asian attended to their call and spoke to them in English and a smattering of Arabic and sought their card numbers, pin codes and personal information. After a few days, they were shocked to receive messages that their cards had been used in making purchases and carrying out other transactions.
The police official cautioned that the bank customers must be alert and not give away any information about their debit/credit cards. He urged them to call their banks and check with them about the text message or email that they receive. They can also call police immediately or contact the nearest police station on non-emergency number 901, he said.
The official pointed out that despite police efforts to intensify awareness among the public about such gangs, residents continue to fall victim to frauds. Police also launched awareness about scammers who call to offer a personal loan to extract banking, credit/debit card or personal details, and drain out cash from the account.
The police have recently distributed literature in which it advised the bank customers to be cautious while withdrawing money from ATM and to take necessary steps to protect their account information.
Modus Operandi
An SMS is sent asking you to update your bank information, including debit card number and pin code
The message says that if you don't update the details, your card could be blocked
When you call on the number, a person reiterates the warning
You end up divulging all your bank details
The conmen then use the information to make purchases online
Residents speak out
Saliha, a 54-year-old housewife who has lodged a police complaint, said she received a message in Arabic to update her bank details. She got worried about the blocking of her card and asked her son to call the number, as she can't speak English. Her son called and provided all the information to the person who answered the call in English. "Three days later, I started receiving messages from the bank about transactions made in online purchase and cash withdrawn. I lost almost Dh50,000. I went to the bank and notified them that someone had stolen money from my account. The bank advised me to lodge a complaint with the police," she said.
'I reported caller to police'
Sabir Al Nour, a government employee, said that a person called him claiming he is from Emirates Islamic Bank and offered him to give him a loan and credit cards that he could use in any petrol station to get 20 per cent discount. "He sought my personal information and promised to come and meet me and complete the procedures. Next day, I was told by my friend to avoid any such call and first confirm with the bank. When asked, the bank denied that they had any offer. When the person called me again and was insistent, I just informed the police and handed them over his number," he added.
by Khaleej Times
Reference: https://www.khaleejtimes.com/nation/sharjah/watch-out-that-sms-to-update-your-bank-details-in-uae-might-be-fake.