Airome Makes an Entry into Indonesia Through a Partnership with Oz Forensics
Posted on 06.11.2019 at 20:17
Indonesia, 6 November 2019 – Airome Technologies, a developer of cybersecurity solutions for digital banking and e-document management systems, has announced its technology partnership with Oz Forensics and together they strive to integrate the solution for banks and the Fintech Community in Indonesia.
Indonesia is witnessing a rapid growth of digital financial services especially in payments, remittance, lending, investment and insurance. This growth is driven by the lack of physical infrastructure in the sprawling country, along with the presence of a large pool of unbanked and underbanked in the region. The 2019 report by e-Conomy SEA on Southeast Asia financial services penetration estimated that 92 million unbanked and 47 million underbanked Indonesians will benefit from digital financial services.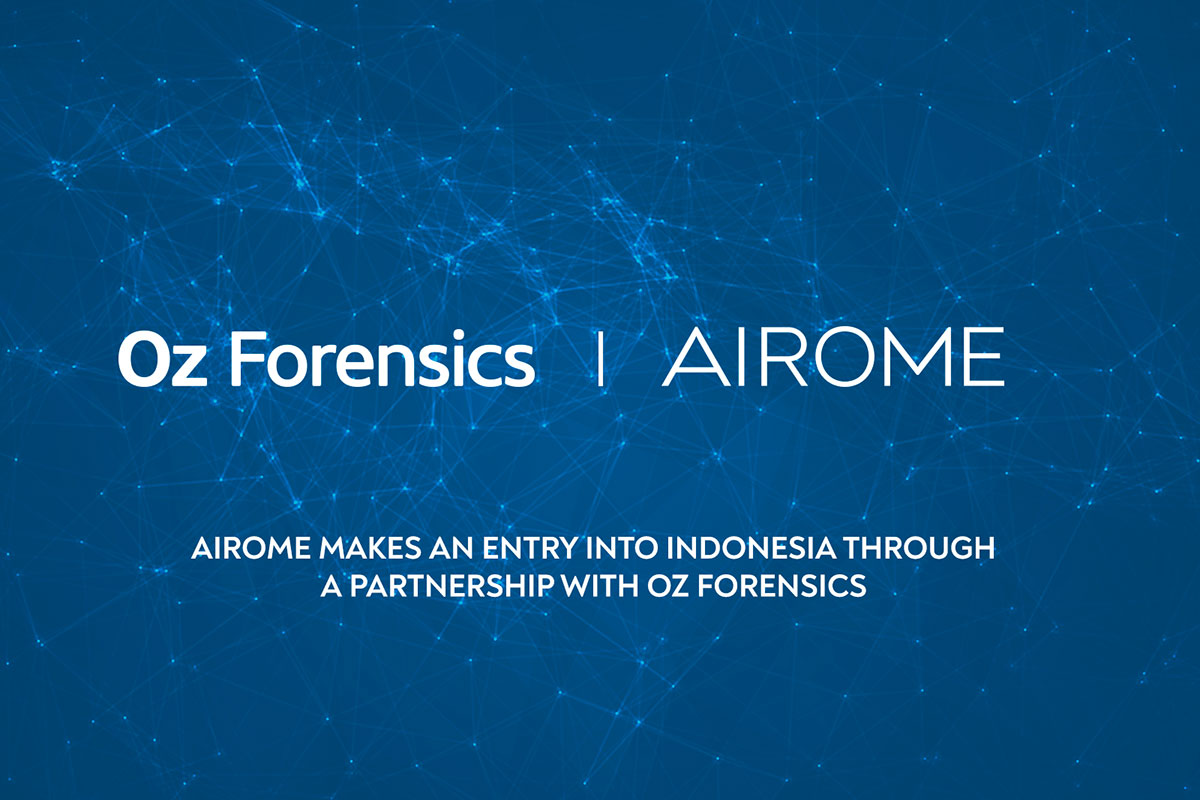 However, the growth of digital financial services has made Indonesia a prime target for cybercriminals. "Depleting bank accounts by stealing identities is one of the biggest culprits in Southeast Asia. Many companies are seemingly unaware of the full consequences of data breaches and leaks through credential stuffing. All these issues are prerequisite for social engineering which is a source of money theft in digital banking," said Denis Kalemberg, Co-Founder and CEO of Airome Technology.
Airome Technologies provides its clients with a high level of security and an easy way to protect payments, generated via any digital channels, such as internet banking, mobile banking, CNP (card-not-present) operations, private banking etc. Oz Forensics helps to reduce digital fraud risks and costs by automating online onboarding processes with image, video and biometric analysis.
"Our integrated solution with Oz Forensics is aimed at protecting the digital banking user from fraud irrespective of their bank's or device's security features. A combination of biometric technology and digital signature provide a bank's clients not only with a trusted bundled solution that performs simple and secure operations and provides protection across digital channels but is also easy to integrate and cost-effective for the bank. We believe that the solution will be essential, timely and relevant to the market, considering the unprecedented disruptive shifts taking place in Indonesia," highlighted Kalemberg.
The combined offering from Airome Technologies and Oz Forensics can be easily integrated into remote banking services (RBS) and mobile applications of different banks in Indonesia. The offering comes at a pivotal time in the market's fight against digital financial fraud. Indonesia ranked 8th in the 2019 Security Financial Services Attack Economy Report, which highlighted the world's top source countries for credential stuffing from November 2017 to April 2019. Credential stuffing is a common attack — an automated injection of breached username and password combinations against authentication systems such as login forms.
"We are well placed to understand and serve the needs of the fast-growing Indonesian financial services market. Based on Indonesian regulations, biometric facial recognition acts as an additional factor to prevent fraudulent activities when applying for finance and public services. Our expertise in online onboarding by biometrical and liveness detection combined with Airome's superior solutions will help to strengthen fraud monitoring and ensure seamless KYC," said Svetlana Efimova, COO of Oz Forensics.
About Airome Technologies
Airome is a developer of cybersecurity solutions for digital banking and e-document management systems. The company provides a secure client-server software to confirm or digitally sign any types of operations, including transaction confirmation or e-documents signing right in your mobile device. The company's mission is to help in aiding user-friendly, secure and cost-effective digital banking.
About Oz Forensics
Oz Forensics is a software developer of AI biometric onboarding platform. The platform helps to reduce costs and risks by automation online onboarding processes for financial institutions. It includes client online verification and identification by face biometry matching, liveness detection, ID validation and digital forgery recognition in scans and photos.