Digital Banking – Time to expand your customer base during COVID-19
Posted on 08.06.2020 at 12:48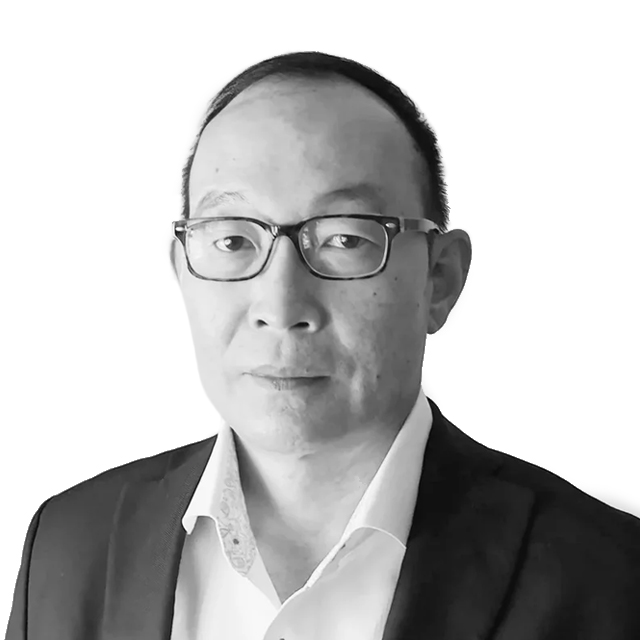 By Leonard Chong, VP of Business Development, APJ
COVID-19 has really changed the way we live and work overnight. It has greatly shown how vulnerable we are due to the disruptions caused by the lockdowns and restriction of movement.
The growth of digitalisation has been accelerated by this pandemic. With stay-at-home, WFH and home-based learning measures, we are turning to virtual meetings and classrooms, online commerce, and to online banking; digital services are definitely growing in importance now. Because of the restrictions, businesses now will need to do some soul searching and ask the hard questions – Am I really able to serve the needs of my customer? Are my services satisfactory? Is my customer really able to communicate with me? Am I listening to them? Should I reach out to a bigger market by focusing on a segment I have previously neglected?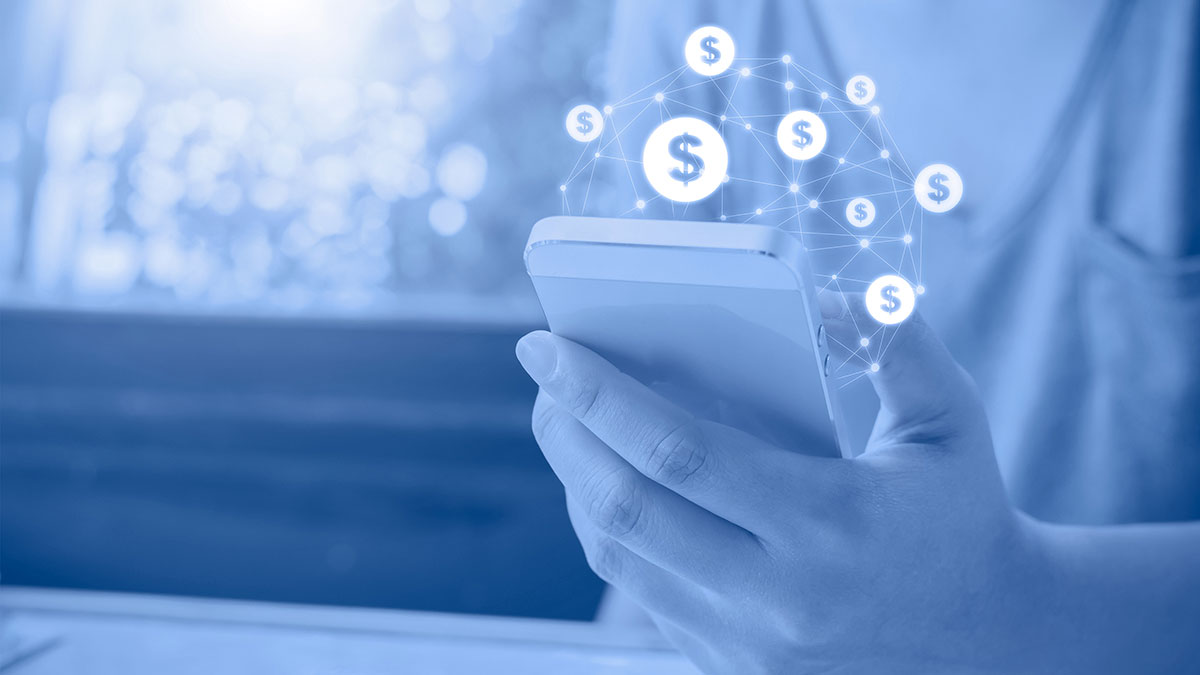 Affected our lives and in the way we bank.
Our lives and the way we bank, have definitely been affected by this pandemic. Traditional access to cash payment services has been affected, especially for the unbanked, and possibly the underbanked. At this most difficult time when cash is really needed, it is more difficult for the unbanked to receive financial grants from the government through G2P financial schemes. Indonesian President Joko Widodo recently mentioned that only 15% of the underprivileged people in villages and 25% of those in cities whose livelihoods were affected by the pandemic had received social aid. Social aid that is meant to help them pay for essential services and tide over these difficult times.
With the pandemic, we can actually see where we are failing, in terms of service offerings in the digital banking world. Perhaps now is the right time to assess ourselves, and start the digital transformation journey. More importantly, we now have the opportunity to reach out to segments of our population, the unbanked and the underbanked, through a digital and "social-distant" banking system. A group that brings about huge potential for the growth of a bank's business.
COVID-19 has really turned into a 'health check' for the digital banking scene.
Despite all the discussions and planning over the years about building a digital banking ecosystem, many basic digital banking services, unfortunately, do not meet the needs of consumers when they really have fewer options due to the restriction of movement.
From authenticating and authorising identities for the opening of new accounts, the cashing of cheques, and application for loans, etc.; the current system is not able to effectively support the whole idea of banking without any branches. During this period where social distancing has been imposed, consumers may now decide to only bank with financial institutions whose services they can use without leaving home.
This is an opportune time to fix the traditional banking system built around branches and physical identification (KYC), to a truly branchless digital system. It is great to note that e-KYC technologies are becoming available through the use of biometrics, to help support this branchless initiative.
So where are the opportunities, you may ask?
There is a silver lining in the cloud during this crisis as we can now kick-start the whole process of true digital transformation in banking, especially institutions that have delayed their transformation journey.
Financial inclusion, if you will pardon the pun, provides a wealth of opportunities. Let us target the unbanked, and underbanked. Looking at the statistics available, there are 1.7 billion unbanked people in the world. In Southeast Asia alone, there are 438 million people who are unbanked. And according to KPMG, only 27% of those living in Southeast Asia have a bank account. There is a huge gap in banking penetration, with around 438 million unbanked individuals. Indonesia, for example, is the largest economy in Southeast Asia and the 16th largest in the world, has an unbanked population of 180 million people. Half of the unbanked Indonesians are under the age of thirty and are open to digital banking products. The numbers are really staggering, but definitely a good number for us, to work on.
Another key opportunity will be the acceleration of cashless payments. Traditional methods of payment that uses cash and cheques will be replaced by digital means as contactless payments will be encouraged. We are well aware that the traditional payment ecosystem can possibly expose countless of people to the risk of infection. Imagine, countless opportunities to spread the deadly coronavirus, through the sheer volume of traditional transactions made daily. To overcome this, we should choose the digital option of using our mobile devices to perform these transactions.
Digital financial services can also help our economies to recover, and it is really important for governments to support such digital initiatives to help drive the economic recovery after this crisis. Governments have been looking for ways to respond to the social and economic fallout caused by the pandemic. G2P payments have taken precedence, as cash transfers are critical to support the recovery and rebuild livelihoods, to prepare for future challenges. Inevitably, this can produce long-term benefits that addresses financial inclusion; as resilience is key to sustenance when facing future economic shocks.
As always, we would need to have a good plan, to succeed.
Consumer demand for digital banking services has increased greatly since the start of the crisis. Unfortunately, many organisations that have delayed their digital transformation are unable to provide a positive digital experience that supports branchless banking.
Needless to say, digital transformation in banking brings about issues on security, usability, logistics and costs. To be successful, in this changed social and economic environment, a convincing strategy needs to be in place. We would need to have a focused business model.
Let us target the often overlooked, with growth potential, segments of the unbanked and underbanked.
Let us be customer focused and provide a customer experience that is based on best practices to encourage customer acquisition, growth and retention. This can be achieved through the embedment of products into a customer's daily life.
Let us foster customer loyalty and attract the new millennial wave of 'digital-first' customers, through the provision of omni-channnel banking experiences and personalised products.
Let us align our business goals, of growing our customer base and business in a cost effective way, to the user experience that consumers expect today. Critical elements to consider include the design of simple products that are user-friendly (and yet effective), for the unbanked, for example. Competitive pricing and transparency. And importantly, a high degree of personalisation and security.
Let us build an entire digital banking ecosystem that goes beyond merely digitising our existing processes. A future-proof platform with a flexible architecture that allows for off-the-shelf features to be easily integrated (from Fintech technologies, perhaps), has to be a bank's long-term digital transformation goal. This ecosystem readiness should leverage on best practices and be built using leading technologies, with a focus on – security, cloud, open APIs, automation, biometry, UX/UI, AI and machine-learning.
Key strategies, in digital, are needed.
For banks it has become clear that the winners in the digital race will be the ones who are able to be an integral part of a customer's live. Providing a secure and easy-to-use platform that allows them to meet their daily needs, and perhaps, fulfil their important lifetime moments – acting effectively as a "convenience" store.
We, as consumers, now expect frictionless and personalised experiences at any touch point. Any failure to meet our "digital-era experience" expectations, may probably result in an exodus.
It is, therefore, important that we adapt to this evolving customer behaviour, taking note of these key takeaways:
Digital revolution to be driven by mobile

Adopt a mobile first strategy since a large majority of Internet usage is on Mobile. And not forgetting that the unbanked and underbanked are also very mobile savvy.
Adopt open banking standards and partnerships

Through the extensive use of APIs, banks with modern and open-architecture digital platforms will be able to connect to the ecosystem and leverage on open banking opportunities, and Fintech partnerships that focus on evolving customer behavioural trends.
Personalise experiences using big data

Use big data and machine learning to create easy-to-use and highly personalised customer experiences.
Increase customer trust

Transaction security (and trust) is key when we are potentially exposed to a plethora of cyber-threats e.g. SIM-swap fraud, SMS OTP hijacking, phishing, etc., in this "new-era" digital banking environment. Security mechanisms that are implemented should not be costly, and most importantly, not sacrifice on the overall easy-to-use digital experience.
e-KYC

e-KYC will ease the application, identification and verification processes, for digital transactions. This will greatly reduce transactional risks for the customers and banks. It will also be a game-changer in our drive towards branchless banking.
Digital banking is mobile.
The whole digital revolution in banking is going to be driven by mobile. We see that legacy channel usage is decreasing dramatically, while digital channel usage is firmly increasing. The use of digital is really being accelerated by the younger, tech-savvy millennials who are quickly becoming the banks' largest addressable market. Digital, after all, is really about providing optimal delivery with minimal turnaround time for your customers. Our omnipresent mobile devices will be the perfect and most convenient banking tool for us. Via our mobile banking app, we should be able to:
Shop – in the "convenience store".
Pay – as a debit or credit card, and wallet.
Save – make our deposits.
Invest – in bonds, equities, and mutual funds.
Protect – through the purchase of insurance products.
Borrow – get loans (secured, and unsecured).
Identify – provide authentic digital identification and verification.
Sign – digitally verify, acknowledge, sign and exchange legal agreements and documents (i.e. paperless office).
What is needed for an ideal mobile banking app?
Highly secured – need to adopt cutting-edge secure, easy-to-use and cost effective transaction-based confirmation techniques rather than traditional insecure, inconvenient and expensive non-transaction based methods like SMS OTP, push notifications, and tokens, etc.
Tailor-made – should be highly personalised to the customer's relationship with the bank.
Transparency and control – provide clear communication, be easy to understand, and easy for customers to manage their online preferences and settings.
Simple and contextual – services will be simple and easy to apply for.
Fast and flexible – built on APIs and open standards.
Single App – a single app that manages our banking, wealth, loans, and personal needs. All accounts consolidated and accessible in one place, with e-KYC and paperless office capabilities.
Banking everywhere but never at a bank.
Let me summarise by saying that, in line with our push towards branchless banking, the whole digital revolution in banking will be driven by mobile. Amongst the many benefits it brings into our daily lives, mobile technology is also the obvious solution to overcome the logistical issues associated with having a physical presence everywhere, to reach out to the unbanked and underbanked populations, especially. The segments that provide the greatest growth potential for banks, as there are certainly more mobile devices around than bank accounts, with this population. And, most importantly, having a user-friendly, cost effective, and secure digital mobile banking solution will be key enablers to achieve your expansion goals.