Airome Reinforces Commitment to Indonesia and Strengthens Market Presence Through Strategic Partnership with iTEKO
Posted on 10.02.2020 at 10:20


Jakarta, 6 February 2020 – Airome Technologies, a Singapore-based developer of cybersecurity solutions for digital banking and e-document management systems, has announced its second strategic partnership in the Indonesian market. The cybersecurity company has entered into an agreement with iTEKO as its key channel reseller in the market; creating an integrated go-to-market solution for banks and the vibrant fintech ecosystem.
Mobile internet is transforming the Indonesia archipelago; it is home the fifth-highest . According to Google-Temasek e-Conomy 2019 report, Indonesia has more than quadrupled in size since 2015 at an average growth rate of 49 per cent. As the fastest growing economy in the region, the country is on track to cross the $130 billion mark by 2025. While this growth is a result of the growing influence of eCommerce and ride-hailing sectors, these sectors have benefited from a growing adoption of digital payments.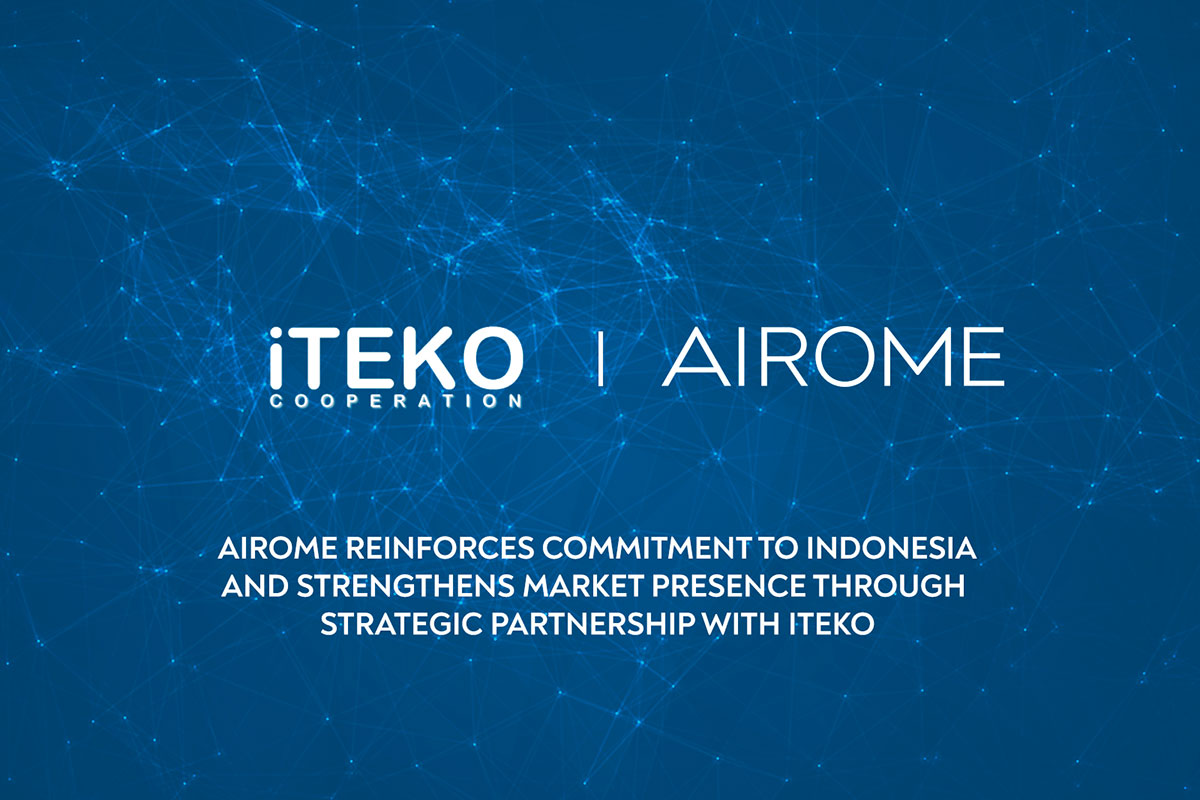 However, on the other end of the growth spectrum, is how Indonesia has become a prime target for cyberattacks. According to the National Cyber and Encryption Agency (BSSN) shows that Indonesia was hit by 232.45 million cyberattacks in 2018.
"Indonesia is at critical inflection point in its transformation journey. A resurgent economy, Indonesia is taking bigger strides through rapid technology adoption, an evolving consumer paradigm, driving towards being a middle-income country in the next few years. The country's vibrant and successful startup ecosystem is a testament to the positive changes happening in the Indonesian economy.           However, increasing cases of cyberattacks is an area that the country needs to address swiftly and definitively. With rising digital payments, we are seeing an increase in fraud and rise in unauthorised online transactions. Our strategic partnership with iTEKO reinforces our commitment to the Indonesia market, where we see immense potential," said Denis Kalemberg, Co-Founder and CEO of Airome Technologies.
Airome Technologies provides its clients with a high level of security and an easy way to protect payments, generated via any digital channels, such as internet banking, mobile banking, CNP (card-not-present) operations, private banking etc. Over the last twelve years, iTEKO has played a key role in connecting Russian and Indonesian business leaders, facilitating key business deals and supporting growth for its partners.
"Our partnership with iTEKO helps us accelerate our go-to-market strategy and help financial organisations in Indonesia to lower the risk of unauthorised transactions caused by man-in-the-middle, phishing, and social engineering attacks. Our solution PayConfirm is secure, easy-to-use and convenient for the bank's client and the most importantly cost-effective for banks and financial institutions. We believe that the solution is essential, timely and relevant to the market, considering the dynamic shifts taking place in Indonesia and the broader Southeast Asian region," highlighted Kalemberg.
Maxim Tsalkin, CEO and founder of iTEKO said, "IT software and cyber security companies from Russia enjoy worldwide recognition and reputation. Our partnership with Airome will help us drive better cybersecurity awareness and implement IT security solutions for the fast growing banking and financial organisations in Indonesia"
About Airome Technologies
Airome Technologies is a Singapore-based developer of cybersecurity solutions for digital banking and e-document management systems. The company provides a secure client-server software to confirm or digitally sign any types of operations, including bank transaction or e-documents right in a mobile device. Our solution lowers risk of unauthorized transaction caused by man-in-the-middle, phishing, social engineering attacks.
About iTEKO
iTEKO Project Management is connecting Russian and Indonesian business leaders during 12 years, and arranges international deals. iTEKO sales the most competitive and advanced technologies in Indonesia for a different industries.