Airome Technologies enlarges commitments to Indonesia through partnership Dymar Jaya Indonesia
Posted on 23.06.2020 at 07:00
Jakarta, 22 June 2020 – Airome Technologies, a Singapore-based developer of cybersecurity solutions for digital banking and e-document management systems, has announced a channel reseller agreement with Dymar Jaya Indonesia considerably intensifying the company's Indonesian channel partner ecosystem.
Indonesia is becoming one of the fastest growing digital economies in the ASEAN region, where the digital economy is valued at US$ 40 billion with a great potential to reach US$ 133 billion by 2025. Even though the outbreak of coronavirus may serve as a trigger for Indonesia in economic slowdown, there is a window to accelerate the digitalization to help mitigate risks and embrace digital banking. Maintaining this growth rate would be critical in helping to ensure a sustainable economic recovery once the pandemic is over. During this pandemic, the importance of providing digital services, specifically in the financial sector, has become more evident for all the market players. To support the local initiatives of digital transformation, Airome Technologies has partnered with Dymar Jaya Indonesia, a company with more than 30 years' of experience in security.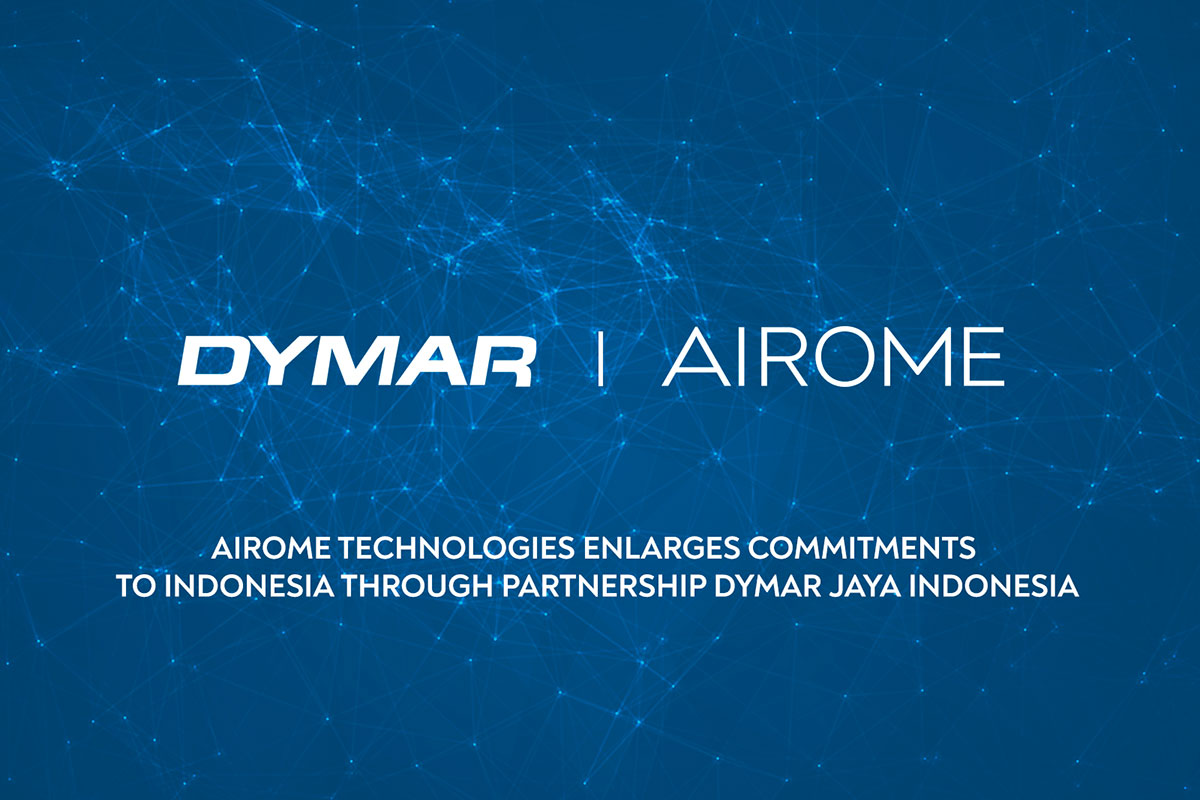 "This pandemic has a significant impact not only on all aspects of human life but also in the way we bank. It's clear now that digital transformation in the financial sector raises the need to invest in technologies to ensure the security of customers' finances. Our key solution PayConfirm was designed specifically to protect bank's clients from the potential risks of money loss and to improve their journey in digital. The Airome-Dymar partnership is a powerful combination. Dymar Jaya's in-depth knowledge of data security and data communications, anticipating and understanding the requirements and needs of each customer, are uniquely beneficial for us. With Dymar Jaya, the newest member of our channel partner ecosystem in Indonesia, we can ensure that expertise in our solution's technology and support for digital transformation projects will be available to our customers" – said Co-Founder and CEO of Airome Technologies Denis Kalemberg.
Airome Technologies' PayConfirm solution substitutes outdated confirmation tools—based on SMS/OTP and push codes—with seamlessly integrated digital signature technologies in a mobile banking application. PayConfirm can be implemented by banks, financial institutions and government; allowing them to take full advantage of a secure, convenient technology both for businesses and private users.
"Partnership with Dymar Jaya Indonesia, who has a long track record of experience in data and network security, will help us to support banks and financial organizations in Indonesia to lower the risk of unauthorized transactions caused by man-in-the-middle, phishing, and social engineering attacks. We believe that the solution is essential, timely and relevant to the market, considering the current shifts taking place in Indonesia and the broader Southeast Asian region. We look forward to deepening our relationship with Dymar Jaya Indonesia through the partnership and together, working as one team, unlock the full potential of digital transformation." highlighted Kalemberg.
"We hope by partnering with Airome Technologies, we can help to protect digitally secure ecosystem in Indonesia from vicious cyber-attack. We believe this solution fit in financial institution such as banks, insurance, financial inclusion, fintech, e-commerce and startup company to enhance their security. With a proven experienced local support, we are confidence to implement this technology and works well." highlighted Juliani, Managing Director of Dymar Jaya Indonesia.
About Airome Technologies:
Airome Technologies is a Singapore-based developer of cybersecurity solutions for digital banking and e-document management systems. The company provides a secure client-server software to confirm or digitally sign any type of operations, including bank transactions or e-documents, on a mobile device. Our solution lowers the risk of unauthorized transactions caused by man-in-the-middle, phishing, and social engineering attacks.
About Dymar Jaya Indonesia:
Established in 1988 as a data communication company, and since 1992 we added data security solutions to serve the evolution of customer needs towards data security environment. Customer success is important fundamental to us, so that is why we've made every effort to help customers address compliance issues and security threats and deliver trust throughout their organization.
With our long track record of experiences, focus on cryptography and team work services, nowadays we have served to maintain around 80% market share of mission critical host security module with excellent local support.