Airome Technologies expands its global presence through partnership with Kyoto
Posted on 18.06.2020 at 13:47
1 June 2020, Dubai  – Airome Technologies are pleased to announce a new strategic partnership, with Kyoto significantly expanding the company's Middle East channel partner ecosystem. Airome-Kyoto partnership represents significant growth of the company's thriving partner ecosystem.
The United Arab Emirates is emerging as the leading digital nation in the Gulf region. The country's digital economy is actively initiating a shift towards a cashless and digitalized economy. According to the study from the Federal Competitiveness and Statistics Authority, the majority of people in the UAE use digital banking. As the country's young population is eager to embrace the latest technologies, the smartphone penetration shows a rapidly growing interest in the country at 79 per cent digital payments. The shift towards digital payments supported by the government as the migration of most main government services to online payment channels. With such a fast increasing number of digital customer-base, there comes an equally escalating threat of fraud attacks and social engineering issues.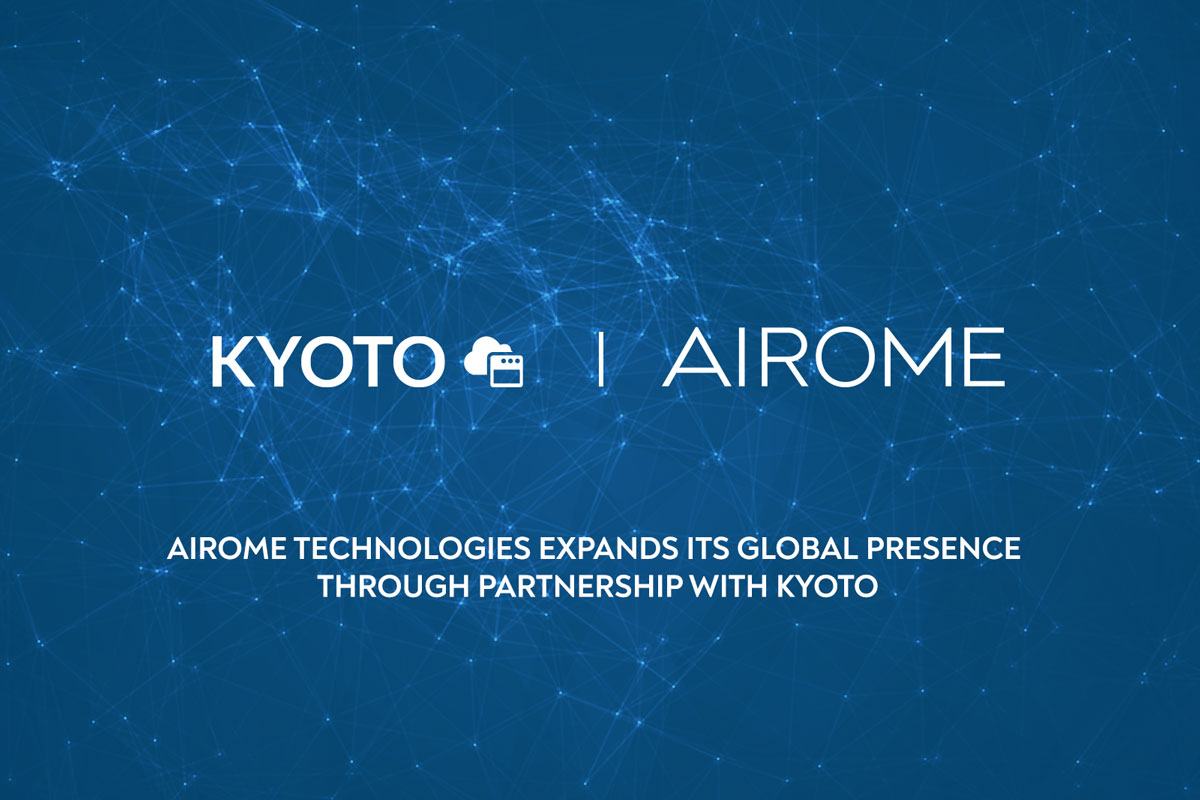 "UAE's payment economy is at the edge of fundamental changing. More and more businesses are shifting from "offline" to digital payments. Such shifts require increasing quantity of financial services, and also them to be more secure and to the changing needs of the population. Taking into the consideration the shift towards electronic transactions and cashless payments in the country we see a lot of potential in UAE market as the region is gearing up to innovation faster and more effectively," said Denis Kalemberg, Co-Founder and CEO of Airome Technologies.
"As we move into a cashless economy, there is always going to be questions raised over the security in digital payments. Countries across the world have seen numerous advances towards cybersecurity measures, but not without a few hiccups along the road. As UAE's payment economy is already evolving and pro-digital payments, there is always that impending threat of a cyber-attack that could erase a person's bank account. Fortunately, the government is moving strongly towards a super-secure way of making payments through mobile phones and other cashless resources." added Pankaj Singh, Regional Vice President of Kyoto Technologies.
Airome Technologies offers on the turn-key software platform PayConfirm on the basis of mobile transaction authentication signature (mTAS). PayConfirm solution is specifically made for banks, financial institutions and government and allow them to take full advantage of secure, convenient and seamless technology. Kyoto will promote Airome's software platform that performs mTAS to confirm any type of operations, to banks, financial institutions and government.
"Our solution PayConfirm offers convenient and secure technology to bank's clients, which ensures that a confirmation of digital transactions and e-documents processes are becoming highly secured and seamless to the bank's clients. We made what was once a painful authorization process into a seamless experience for end-consumers and the most importantly cost-effective for banks and financial institutions. Signing a partnership with Kyoto will allow us to accelerate our go-to-market strategy and target a large-customer base with a turnkey product" highlighted Denis Kalemberg, Co-Founder and CEO of Airome Technologies.
"As far as security is concerned, the best thing consumers can do today is to ensure that they take meticulous steps in preventing the theft or loss of crucial data on their mobile devices. Here are some ways to ensure full security when you prepare to make payments the digital way. In this time PayConfirm brings enhanced next generation digital payment security solutions along with digital signature for digital transactions. Payment authorization is super secure and seamless and cost effective for Banks. Bringing Airome to this region will be a game changer for digital payment industry across middle east & Africa, say Pankaj Singh, Regional Vice President of Kyoto Technologies." said Pankaj Singh, Regional Vice President of Kyoto Technologies.
About Airome Technologies:
Airome Technologies is a Singapore-based developer of cybersecurity solutions for digital banking and e-document management systems. The company provides a secure client-server software to confirm or digitally sign any types of operations, including bank transaction or e-documents right in a mobile device. Our solution lowers risk of unauthorized transaction caused by man-in-the-middle, phishing, social engineering attacks.
About Kyoto:
Kyoto is a leading Information and Communication technologies (ICT) service provider. We operate internationally through our offices and antennas in United Arab States, India, KSA & Africa.  We design, develop, support and promote software ICT applications using integrated, state of art technologies. To respond to today's challenges, we help organizations implement new technologies and transform their work methods.