Airome Technologies expands to Southeast Asia
Posted on 11.12.2019 at 09:50
CSA spoke to Denis Kalemberg, Co-founder and CEO of Airome Technologies to find out more about their plans in the region.
Airome Technologies, a leading developer of cybersecurity solutions for digital banking and e-document management is expanding its business into Southeast Asia markets. Having launched in Singapore in September and Indonesia in November, the company provides a secure client-server software to confirm or digitally sign any types of operations, including transaction confirmation or e-documents signing right in your mobile device. In light of this, CSA caught up with Denis Kalemberg, CEO of Airome Technologies to find out more about their plans in the region.
As the co-founder of Airome Technologies, Denis Kalemberg is an international entrepreneur specialised mostly on security solutions for financial institutions and government. Denis is a key business strategist working on building and scaling the company, developing fair partnership and customer relations, expanding new technology into the market of South East Asia to make everyday life simple.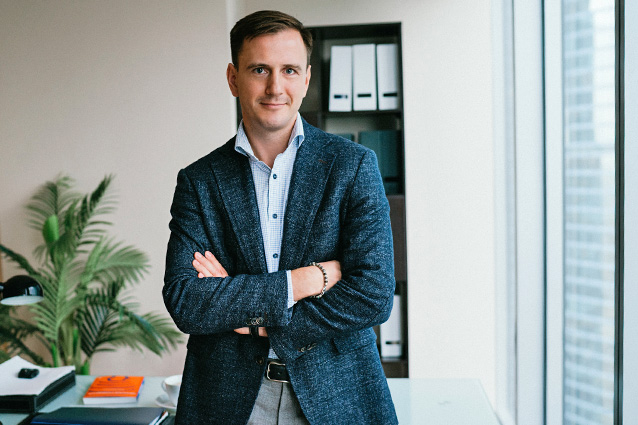 "Singapore is clearly Asia's digital capital. It's a regional business hub, a hotspot for talent and a leading economy in innovation, open immigration policies, and business-friendly regulations. Our decision to establish our direct presence in Singapore and leverage its centrality to other growing economies in the Southeast Asia region is largely due to factors mentioned and also the booming increase and adoption of digital services especially in digital banking that we see here."
With the region's consumer class expected to reach 125 million by 2025, the adoption of digital services is set to increase exponentially. Denis said to remain relevant and to continue to unlock new opportunities; it is of crucial significance for financial services in the region to ensure a steady balance of security and positive user-experience. This is exactly what Airome aims to provide with their solution, PayConfirm, which is used by over 60 leading financial organisations in Eastern Europe.
According to Denis, challenges faced in Southeast Asia are similar to other regions. Based on their experience working with the financial sector in Eastern European countries, the increasing adoption of digital banking services has naturally resulted in a visible and significant increase of fraud.
"Financial losses due to fraudulent activities and cyberattacks on the financial sector are in billions of dollars proving to be a real menace to the economic health and progress of the affected country or region. There is a need to use innovative and qualified solutions that are trusted and ensures a positive implementation experience."
While there are various cybersecurity solutions available in the region, Denis pointed out that Airome specialises in providing solutions for digital banking as it's different to other industries.
Firstly, he explained that digital banking protection seems to be the most obvious business case from the point of economic assessment, as there is a high risk of direct financial loss for the bank itself and its clients in case of unauthorised data access, that also may become a reason for non-productive time, while money theft itself can affect a bank's reputation.
Secondly, Denis said digital banking is an area where there is a real need to use solutions that are user-friendly and mobile-first as most users access these services on their smartphones and it is easy to link them again to laptop or a PC to complete a transaction securely. Also, security solutions that requests a user to take too many actions to complete a financial transaction do not provide them a positive experience.
In any competitive market, a bank needs to focus on the above two points in order to develop more efficient client-oriented systems and this is where Airome Technologies comes into the picture.
At the same time, Denis said while awareness campaigns undertaken by both the public and private sectors across markets have helped build better cyber hygiene, we need to understand that customers are not cybersecurity experts. He emphasised that the ownership and responsibility are on the financial organisations to provide user-friendly and secure digital services that users can seamlessly access and action.
"Unfortunately, that is how an ideal world looks like. In the real world, some banks focus on customer acquisition, business growth, and service excellence at the expense of security. I do admit that it usually works well until the first incident of money theft. In such a situation, the affected organisation decides to invest in cybersecurity technology and the while normal implementation time takes between three to six months, and during this period, they remain vulnerable to continued attacks."
The worst type of data breaches that a bank faces are the ones that leads to financial losses for their clients. These can be debit or credit card data, sensitive identity data for logging in the digital bank, accessing digital services etc.
PayConfirm has been developed in a way so as to ensure that there is no sensitive data stored on the banks' side if such data can be used to confirm financial transactions. In this case, the risk of an unauthorised transaction is reasonably decreased.
For example, the PayConfirm solution is based on cryptography that allows users to use a private secure key for transaction confirmation only on the client-side, while on the side of the bank, there is only an opportunity to verify every transaction on the basis of that public key. This is a more secure way of managing financial transactions.
Reference: https://cybersecurityasean.com/daily-news/airome-technologies-expands-southeast-asia