Digital Banking Is Mobile
Posted on 04.06.2020 at 19:25
Diposting : Kamis, 04 Juni 2020 – 21:49 WIB
The whole digital revolution in banking is going to be driven by mobile. We see that legacy channel usage is decreasing dramatically, while digital channel usage is firmly increasing.
The use of digital is really being accelerated by the younger, tech-savvy millennials who are quickly becoming the banks' largest addressable market. Digital, after all, is really about providing optimal delivery with minimal turnaround time for your customers.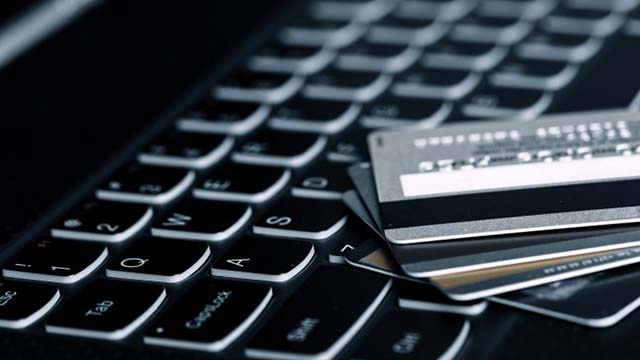 For banks it has become clear that the winners in the digital race will be the ones who are able to be an integral part of a customer's live. Providing a secure and easy-to-use platform that allows customers to meet their daily needs, and perhaps, fulfil their important lifetime moments – acting effectively as a "convenience store".
Our omnipresent mobile devices will be the perfect and most convenient banking tool for us. We, as consumers, now expect frictionless and personalised experiences at any touch point. Any failure to meet our "digital-era experience" expectations, may probably result in an exodus. Via our mobile banking app, we should be able to:
 Shop at our "convenience store".
•    Pay as a credit/debit card, or wallet.
•    Save through our deposits.
•    Invest in bonds, equities, and mutual funds.
•    Protect ourselves through the purchase of insurance products.
•    Borrow through secured or unsecured loans.
•    Identify ourselves for authentic digital identification and verification purposes.
•    Sign digitally, acknowledge, verify and exchange legal agreements and documents (i.e. paperless office).
What is needed for an ideal mobile banking app?
 Highly secure – need to adopt cutting-edge secure, easy-to-use and cost effective transaction-based confirmation techniques rather than traditional insecure, inconvenient and expensive non-transaction based methods like SMS OTP, push notifications, and tokens, etc.
•    Tailor-made – should be highly personalised to the customer's relationship with the bank.
•    Transparency and control – provide clear communications and be easy to understand. Easy for customers to manage their online preferences and settings.
•    Simple and contextual – services will be simple and easy to apply for.
•    Fast and flexible – built on APIs and open standards.
•    Single App – a single app that manages our banking, wealth, loans, and personal needs. All accounts consolidated and accessible in one place, with e-KYC and paperless office capabilities.
Banking everywhere but never at a bank
The transformation in digital banking and our push towards branchless banking, will be spearheaded by mobile. Amongst the many benefits it brings into our daily lives, mobile technology is also the obvious solution to overcome the logistical issues associated with having a physical presence everywhere; particularly, in reaching out to the unbanked and underbanked populations.
The segments (aside from the millennials) that provide the greatest growth potential for banks, as there are certainly more mobile devices around than bank accounts, with this population. And, most importantly, having a user-friendly, cost effective, and secure digital mobile banking solution will be key enablers to achieve your expansion goals.
Leonard Chong is VP of Business Development, APJ at Airome Technologies. He has more than 20-years' of experience in the cybersecurity and ICT industries. Having a technical background with a Master of Science in Software Engineering, his work experience varies from software engineering, project management, technical consultancy, to sales and business development, which is his main area of focus now. Leonard has worked extensively in Asia Pacific, Australia, Europe, U.K. and U.S.A. He has been tasked to grow the Airome business in the APJ region.
Reference: https://m.cyberthreat.id/en/read/55/Digital-Banking-Is-Mobile