Time to Expand Your Customer Base During COVID-19
Posted on 28.05.2020 at 18:50
Kamis, 28 Mei 2020 – 02:04 WIB
COVID-19 has definitely affected our lives, and especially in the way we bank. In this new era of social distancing, the whole "social-distant" digital banking revolution will be driven by mobile. Your ability to provide an easy-to-use and secure customer experience on mobile will be the key enabler, to expand your customer base.
COVID-19 has really changed the way we live and work overnight. It has greatly shown how vulnerable we are due to the disruptions caused by the lockdowns and restriction of movement.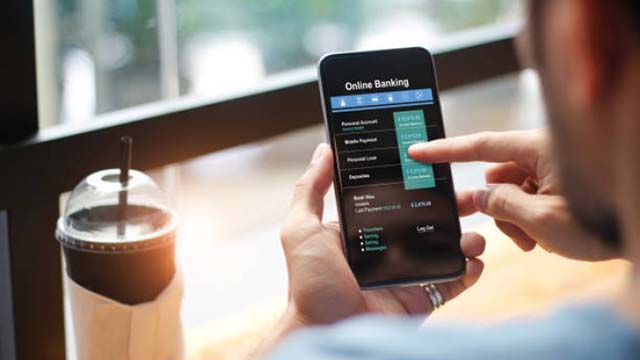 The growth of digitalisation has been accelerated by this pandemic. With stay-at-home, WFH and home-based learning measures, we are turning to virtual meetings and classrooms, online commerce, and to online banking; digital services are definitely growing in importance now. Because of the restrictions, businesses now will need to do some soul searching and ask the hard questions – Am I really able to serve the needs of my customer? Are my services satisfactory? Is my customer really able to communicate with me? Am I listening to them? Should I reach out to a bigger market by focusing on a segment I have previously neglected?
Affected our lives and in the way we bank.
Our lives and the way we bank, have definitely been affected by this pandemic. Traditional access to cash payment services has been affected, especially for the unbanked, and possibly the underbanked. At this most difficult time when cash is really needed, it is more difficult for the unbanked to receive financial grants from the government through G2P financial schemes. Indonesian President Joko Widodo recently mentioned that only 15% of the underprivileged people in villages and 25% of those in cities whose livelihoods were affected by the pandemic had received social aid. Social aid that is meant to help them pay for essential services and tide over these difficult times.
With the pandemic, we can actually see where we are failing, in terms of service offerings in the digital banking world. Perhaps now is the right time to assess ourselves, and start the digital transformation journey. More importantly, we now have the opportunity to reach out to segments of our population, the unbanked and the underbanked, through a digital and "social-distant" banking system. A group that brings about huge potential for the growth of a bank's business.
COVID-19 has really turned into a 'health check' for the digital banking scene.
Despite all the discussions and planning over the years about building a digital banking ecosystem, many basic digital banking services, unfortunately, do not meet the needs of consumers when they really have fewer options due to the restriction of movement.
From authenticating and authorising identities for the opening of new accounts, the cashing of cheques, and application for loans, etc.; the current system is not able to effectively support the whole idea of banking without any branches. During this period where social distancing has been imposed, consumers may now decide to only bank with financial institutions whose services they can use without leaving home.
This is an opportune time to fix the traditional banking system built around branches and physical identification (KYC), to a truly branchless digital system. It is great to note that e-KYC technologies are becoming available through the use of biometrics, to help support this branchless initiative.
So where are the opportunities, you may ask?
There is a silver lining in the cloud during this crisis as we can now kick-start the whole process of true digital transformation in banking, especially institutions that have delayed their transformation journey.
Financial inclusion, if you will pardon the pun, provides a wealth of opportunities. Let us target the unbanked, and underbanked. Looking at the statistics available, there are 1.7 billion unbanked people in the world. In Southeast Asia alone, there are 438 million people who are unbanked. And according to KPMG, only 27% of those living in Southeast Asia have a bank account. There is a huge gap in banking penetration, with around 438 million unbanked individuals. Indonesia, for example, is the largest economy in Southeast Asia and the 16th largest in the world, has an unbanked population of 180 million people. Half of the unbanked Indonesians are under the age of thirty and are open to digital banking products. The numbers are really staggering, but definitely a good number for us, to work on.
Another key opportunity will be the acceleration of cashless payments. Traditional methods of payment that uses cash and cheques will be replaced by digital means as contactless payments will be encouraged. We are well aware that the traditional payment ecosystem can possibly expose countless of people to the risk of infection. Imagine, countless opportunities to spread the deadly coronavirus, through the sheer volume of traditional transactions made daily. To overcome this, we should choose the digital option of using our mobile devices to perform these transactions.
Digital financial services can also help our economies to recover, and it is really important for governments to support such digital initiatives to help drive the economic recovery after this crisis. Governments have been looking for ways to respond to the social and economic fallout caused by the pandemic. G2P payments have taken precedence, as cash transfers are critical to support the recovery and rebuild livelihoods, to prepare for future challenges. Inevitably, this can produce long-term benefits that addresses financial inclusion; as resilience is key to sustenance when facing future economic shocks.
Leonard Chong is VP of Business Development, APJ at Airome Technologies. He has more than 20-years' of experience in the cybersecurity and ICT industries. Having a technical background with a Master of Science in Software Engineering, his work experience varies from software engineering, project management, technical consultancy, to sales and business development, which is his main area of focus now. Leonard has worked extensively in Asia Pacific, Australia, Europe, U.K. and U.S.A. He has been tasked to grow the Airome business in the APJ region.
Reference: https://cyberthreat.id/en/read/31/Time-to-expand-your-customer-base-during-COVID-19